Kids walking out to see what Santa brought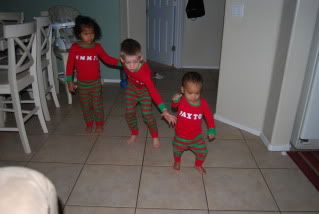 Emmie is excited about her new bike from Santa. No more tricycle for her. She's a big girl now!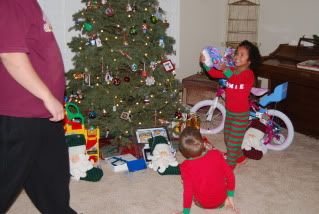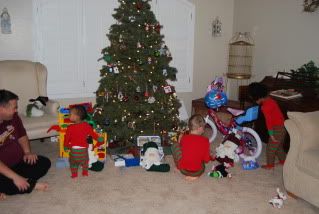 Paxton got Little People Wheelies from Santa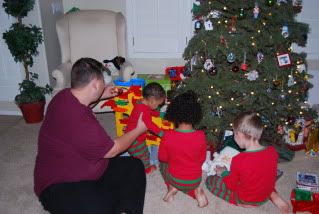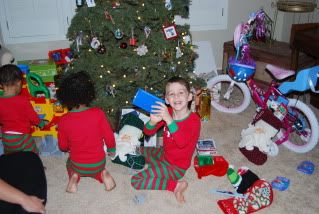 Hayden's excited about his DS (from Santa) he has begged us for one for a long time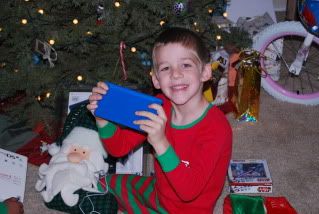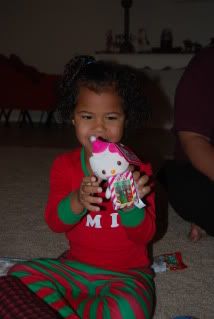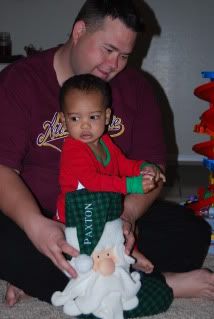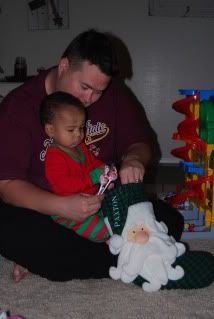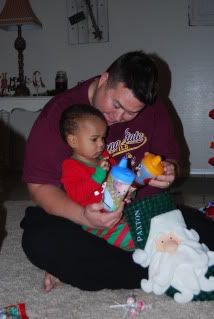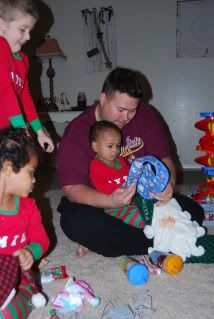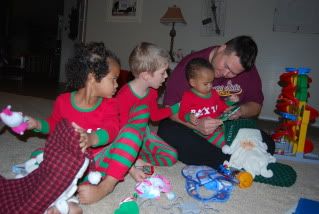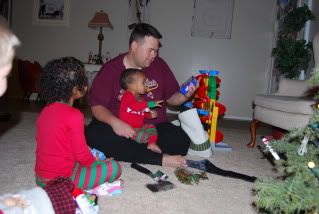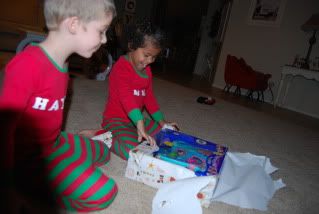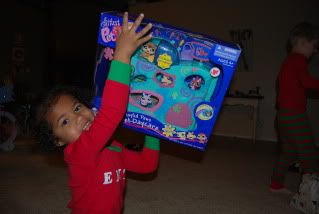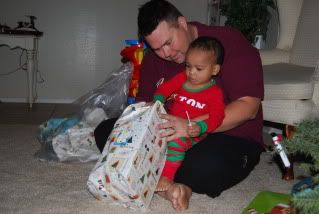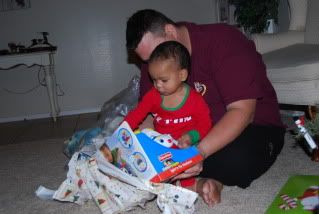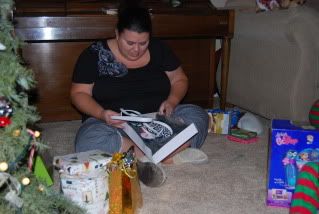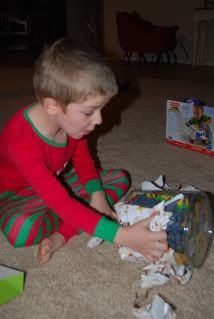 After each present Hayden opened he would fake pass out, he loved all his gifts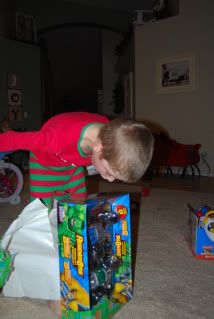 Aaron's new Kindle case
Love my new purse!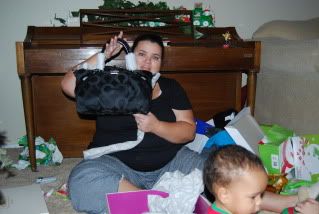 Christmas Eve we had Emmie sleep in the playroom so we could set this up in her room and surprise her. She loves having this house in her room.
Later we went to my parents for lunch. Half the grandkids got new bikes and some got scooters so they brought them to ride. Hayden brought his skateboard so he had something to play with besides his DS.
Uncle Adam helping Emmie get her bike adjusted just right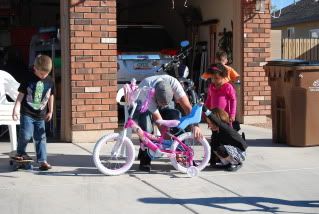 I love how Emmie's bike has the doll carrier on the back. Its perfect for her because she loves her baby dolls.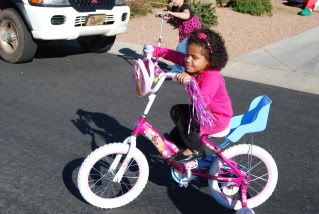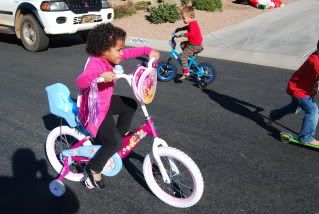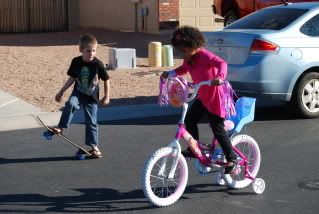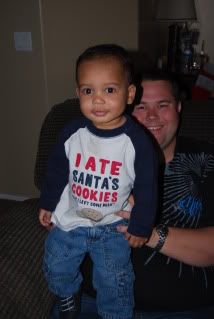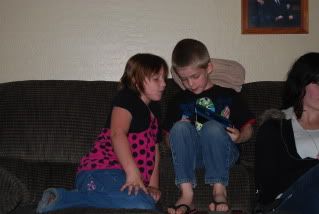 Hayden and Karlee glued to their DS games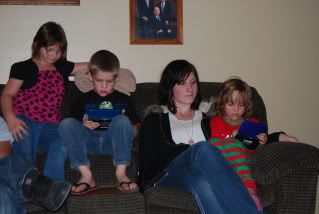 About to open presents with Grandpa and Grandma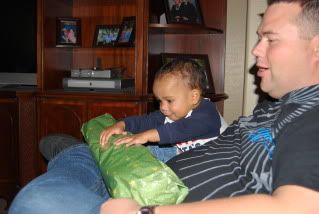 camping chairs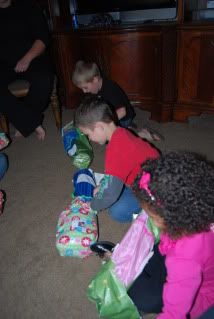 and matching flashlights for camping